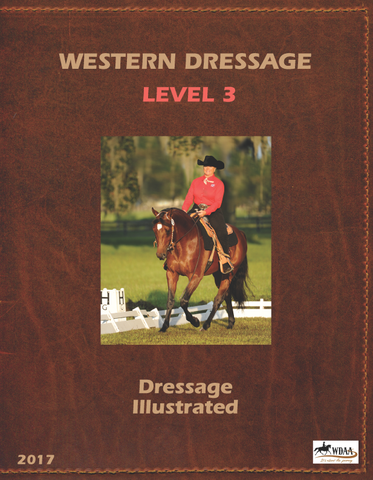 2017 Western Dressage Tests – Level 3
SKU 00005
Product Details
Text and color graphic diagrams of the 2017 WDAA Level 3, Tests 1,2,3,4. Text includes Directives which are the key elements on which the movements are judged.
Purpose, Instructions, and Collective Marks (extra points) are explained. The General Information section provides a key for Scoring, the graphic symbols for the gaits and movements, and small and large arena diagrams. The new gaits and movements in the tests are defined with excerpts from the WDAA Rules.
12 pages. 8.5 x 11 inches size.
Printed on Teslin synthetic paper with permanent
color ink(same technology used to make all weather maps for hikers,
Save this product for later